It happened some weeks ago. When I woke up and checked my Instagram, I found a message from a knife collector from the USA. I answered and we started a conversation about my work which soon led to my last work, the Glücklich Gärtnern knife. He asked for the price and caught me completely off guard. Yes, I always planned to sell my knives one day – but this fast?! I was totally thrilled to hear that he was seriously considering to buy this knife model – that was initially intended for a cooperation with the german gardening blog Glücklich Gärtnern. But I was more than happy to make this knife again.
As english is not my native language (as you probably guessed by now), I feared to loose him as I actually wanted to say that I found it awesome, that he was interested in my work but instead said I was "amazed" which sounded kind of negative. But I managed to explain that when I realized something went in the wrong direction 🙂
For the price I had to approximately calculate the materials and hours of work I would put into this knife. I just had finished the original knife and used this as a reference. What I also calculated was, that I am new to knife making and don't have years of experience in making knives. So there might be some small mistakes in the end product.
We agreed upon the price and we also talked about adding a simple leather sheath, just for transportation purposes. I had just done two very simple sheaths for the knives I gave away to my brother and father for christmas. I had used a very thin leather type and stitched it with a sewing machine.
What I did not calculate was my drive to make everything perfect. I was so thrilled to have somebody so excited about my work that I was paying very much attention to every detail. Also I wanted to outdo the original knife and decided to polish the blade to a mirror finish. This is why I reground the blade three times back to a 120 grit because I found small scratches in the steel when I started polishing it.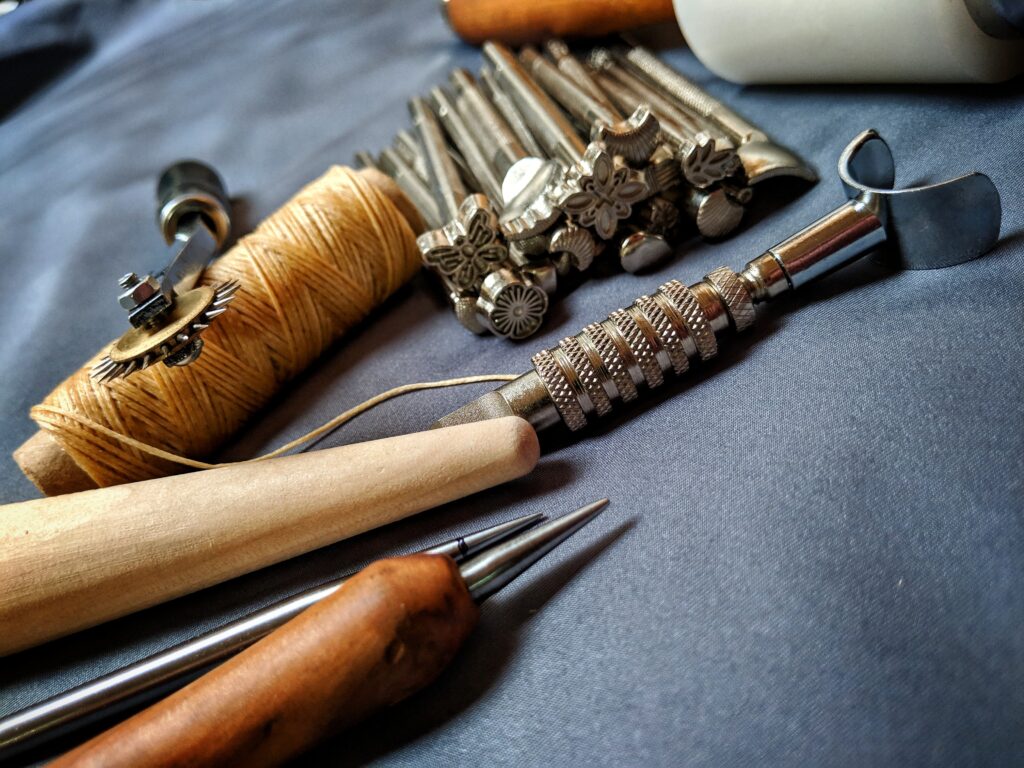 Another decision I made was to craft a beautiful sheath instead of the simple ones I did before. I bought the right leather and the tools for carving, stamping an stitching the leather. A new craft to learn and the perfect chance.
I am very happy with the results of knife and sheath and most of all it was an awesome time working together with the customer – now a friend. I shared many steps of my progress with him over Instagram. His encouraging feedback drove me forward and pushed me far beyond my former limits.